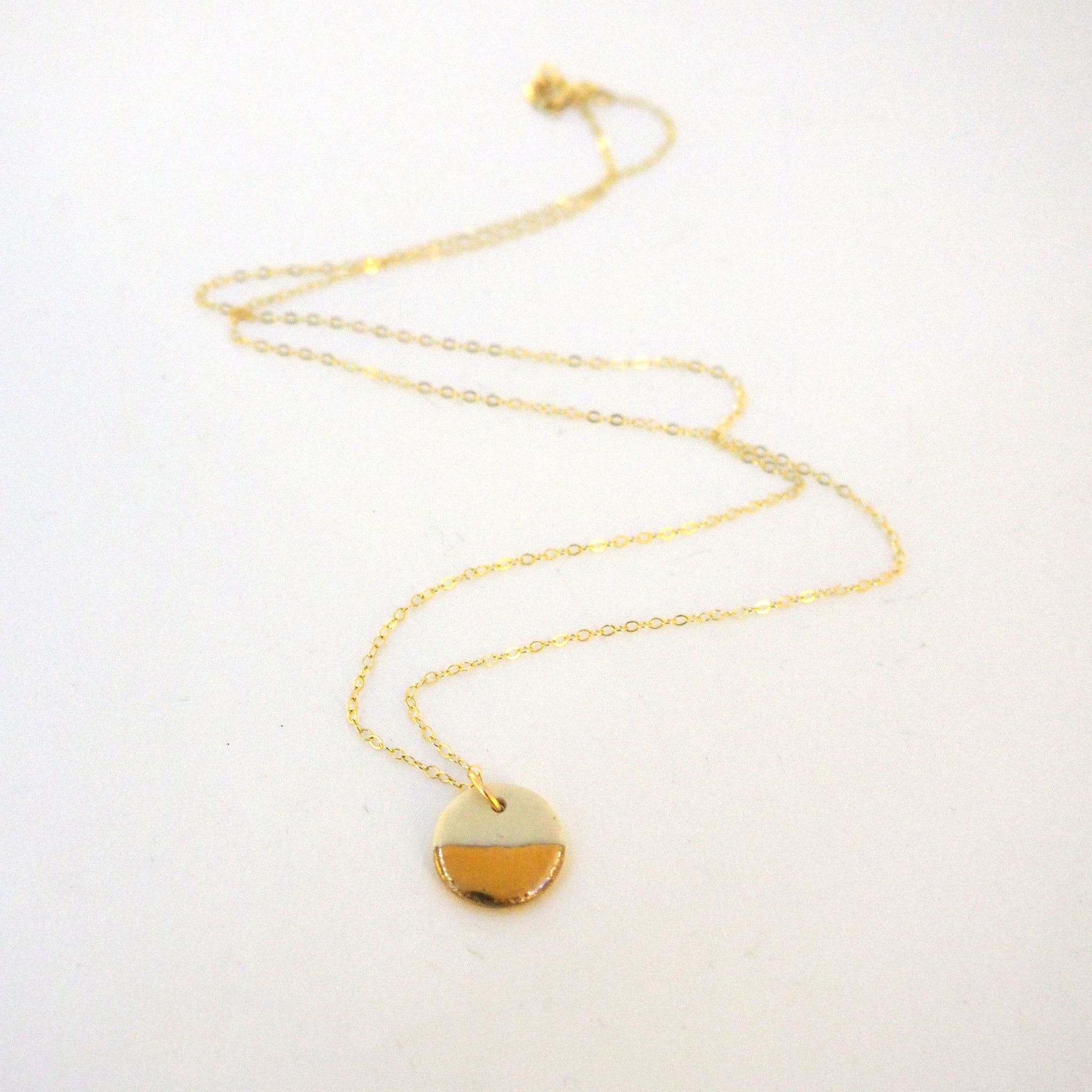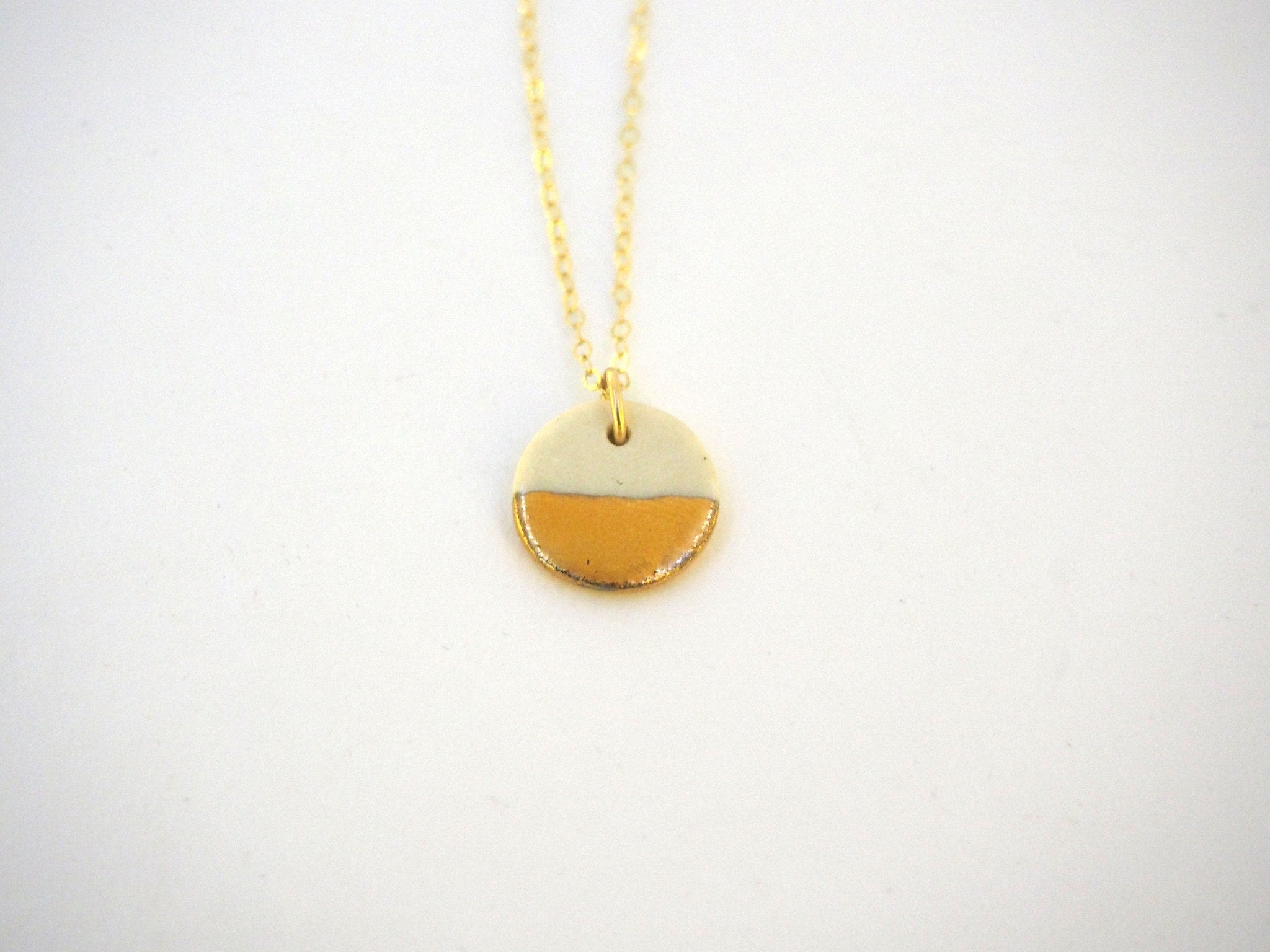 Tiny Pebble Necklace
One of the signature pieces in the collection, the Tiny Pebble Necklace is the simplest way to add a glimmer of polish to any look. Beautiful on it's own, and easy to layer with longer strands.
handmade porcelain necklace
14k gold fill, porcelain, glaze
chain 18"
pendant approx 3/8"