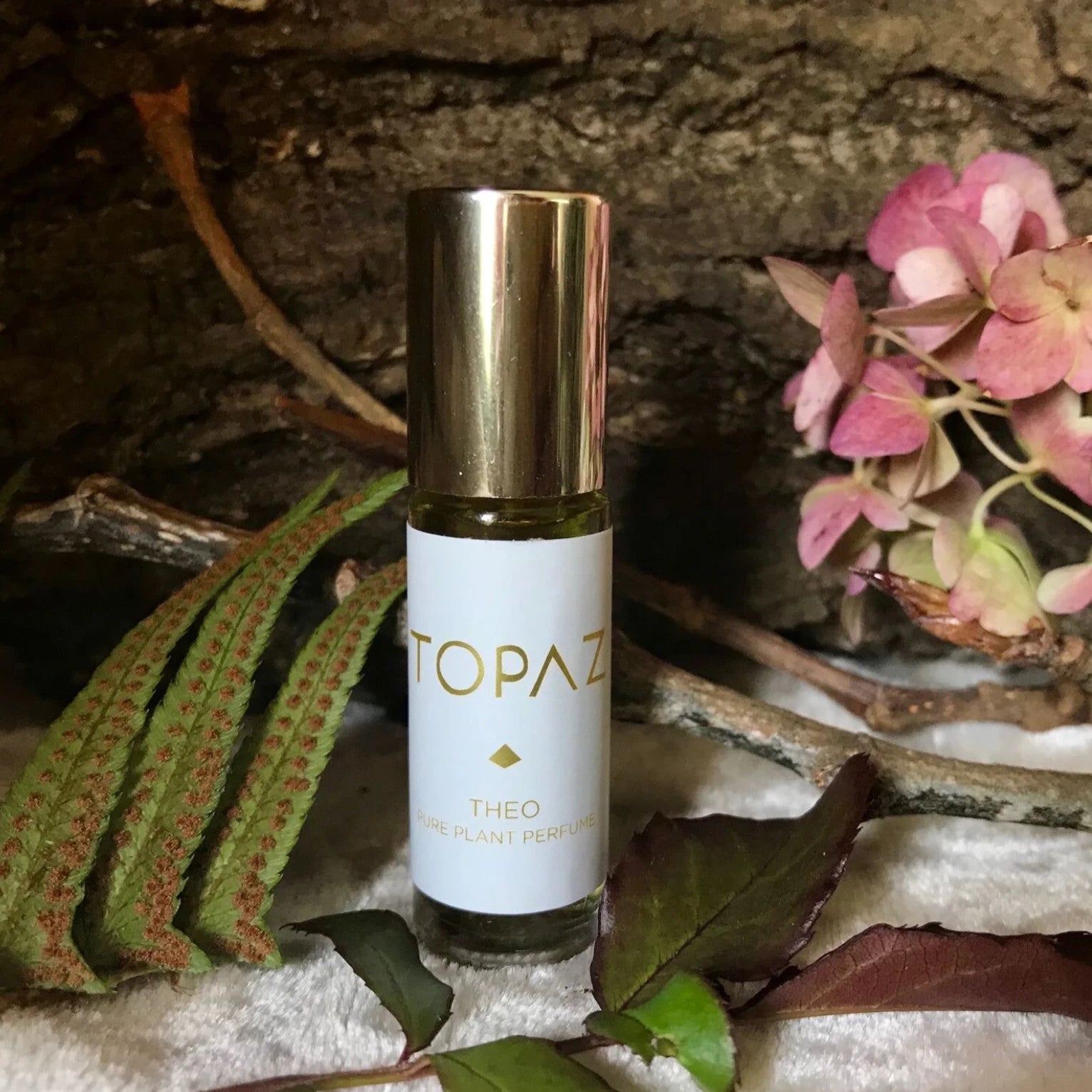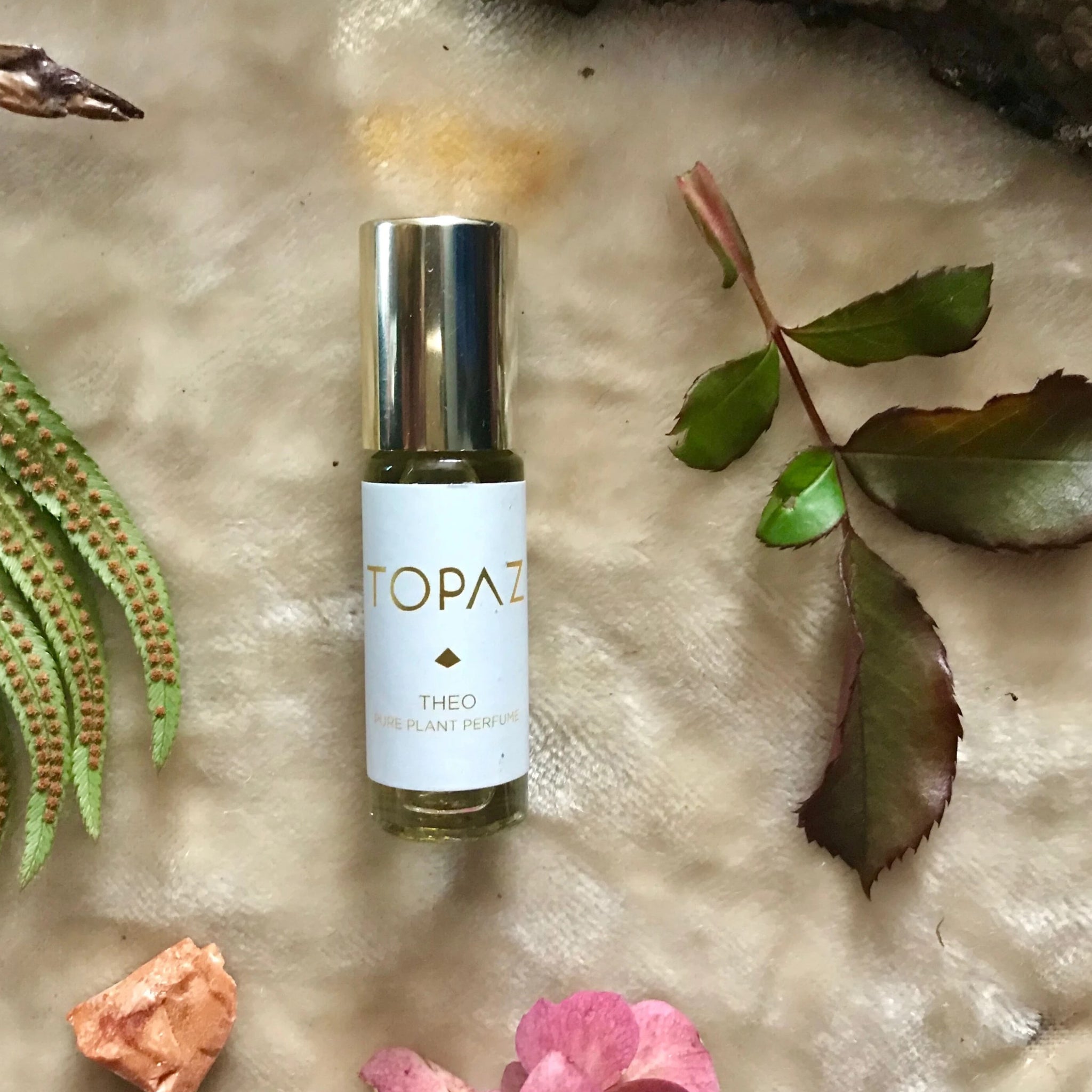 Theo Natural Perfume
Notes of cocoa, bourbon geranium & woods
Indulge in the rich dark, warm, sweet cocoa of a scent with a fresh cedarwood heart.
Theo gets its name from the Greek word for chocolate, Theobroma, meaning food of the gods.

Using the finest, all natural components to bring together infusions of roots, resins and flowers to make essences that evoke deep memories as well as create a portal to new memories imbued by fragrance.

Our natural perfumes will change with the wearer creating a scent wholly one's own.

Our roll-on perfumes are in a base of fractionated coconut oil and/or jojoba oil.

2 1/2" x 3/4"