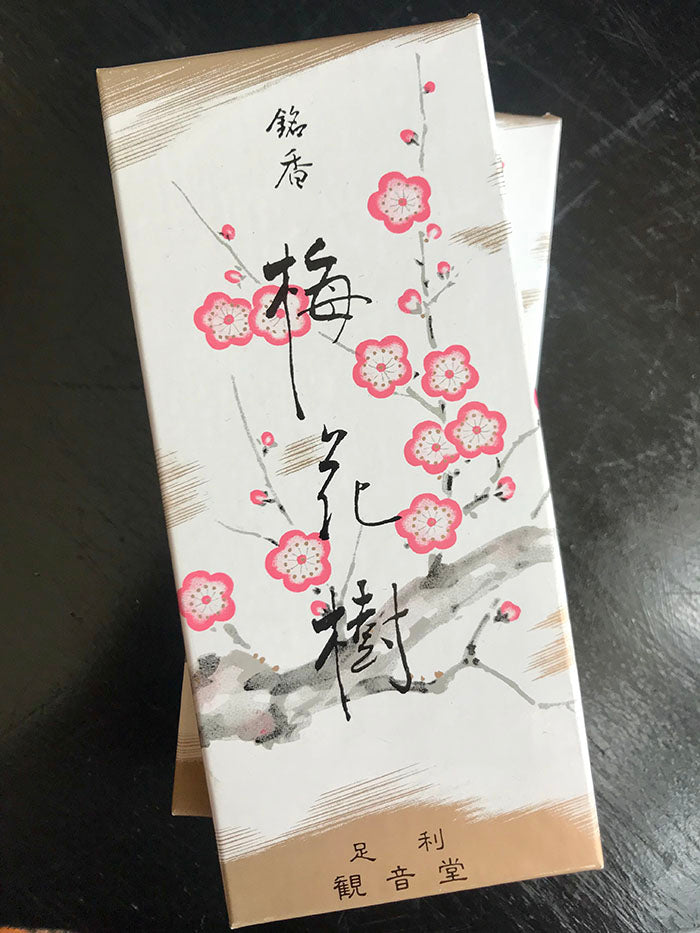 Shoyeido Plum Blossoms Incense
Shoyeido Plum Blossoms Incense
Baika-ju is an incense in the traditional Japanese temple style that emits a delicate warmth. The scent of sandalwood, benzoin, clove and cinnamon combine to create a comforting impression. A barely-there sweetness reminiscent of toasted coconut contrasts beautifully against the dry, earthiness of leather. The dense wooly flower heads of the saussurea lend the incense a subtle floral note. Countless white, feathery plum blossoms in the cool morning of early spring speak to the delicate powderiness of the incense's trail of smoke.

The superior quality and modest pricing make Baika-ju a must-have daily stick for all incense lovers.
1 box of 150 sticks, 5.25"
Benzoin, sandalwood, cinnamon
Approx. burning time: 30 min. per stick