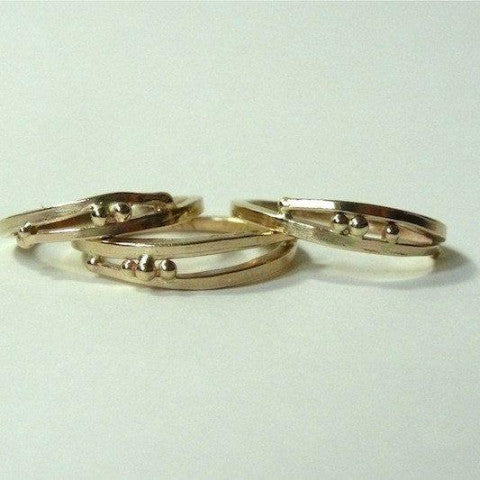 Saskia Moes 14k Gold Ring
Inspired by the organic shape of tree branches yet with an edge of structure, these sterling silver rings are great for people who crave beauty without fussy perfection.
Solid 14k gold wrap ring is a lovely ring to mark an occasion, whether a promotion at work, an engagement or conquering a personal milestone.
Each ring is truly one of a kind.
Saskia Moes creates incredible hand-formed and one of a kind jewelry from recycled metals in Portland, OR.
These are perfect wedding rings!
 size 7.5
indicate your preference in checkout