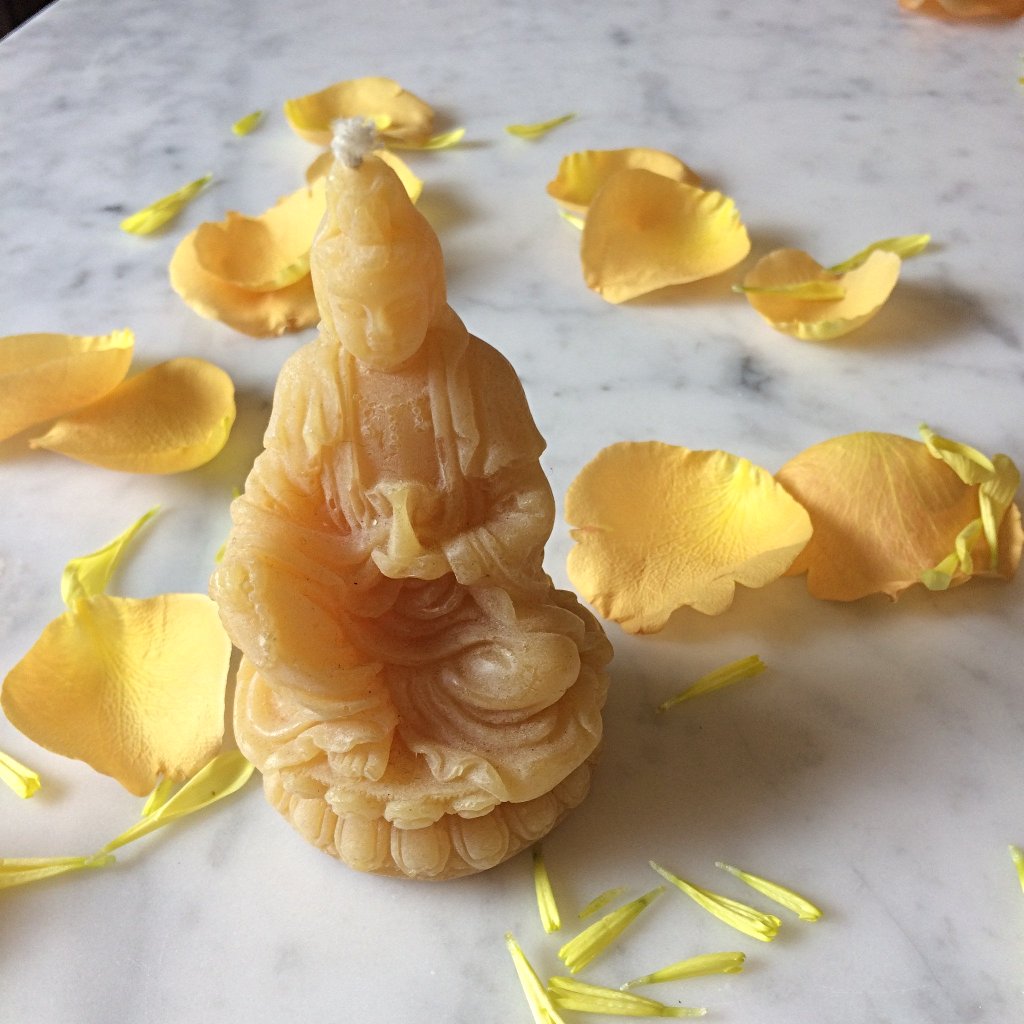 Quan Yin Beeswax Candle
Quan Yin, Bodhisattva of great compassion, vowing to release all beings from suffering.
Call upon Quan yin when you feel alone or lost.This is a great gift for friends going through difficult transitions.
Born of the Lotus, she is commonly known as the Goddess of Mercy.
100% beeswax, clean burning