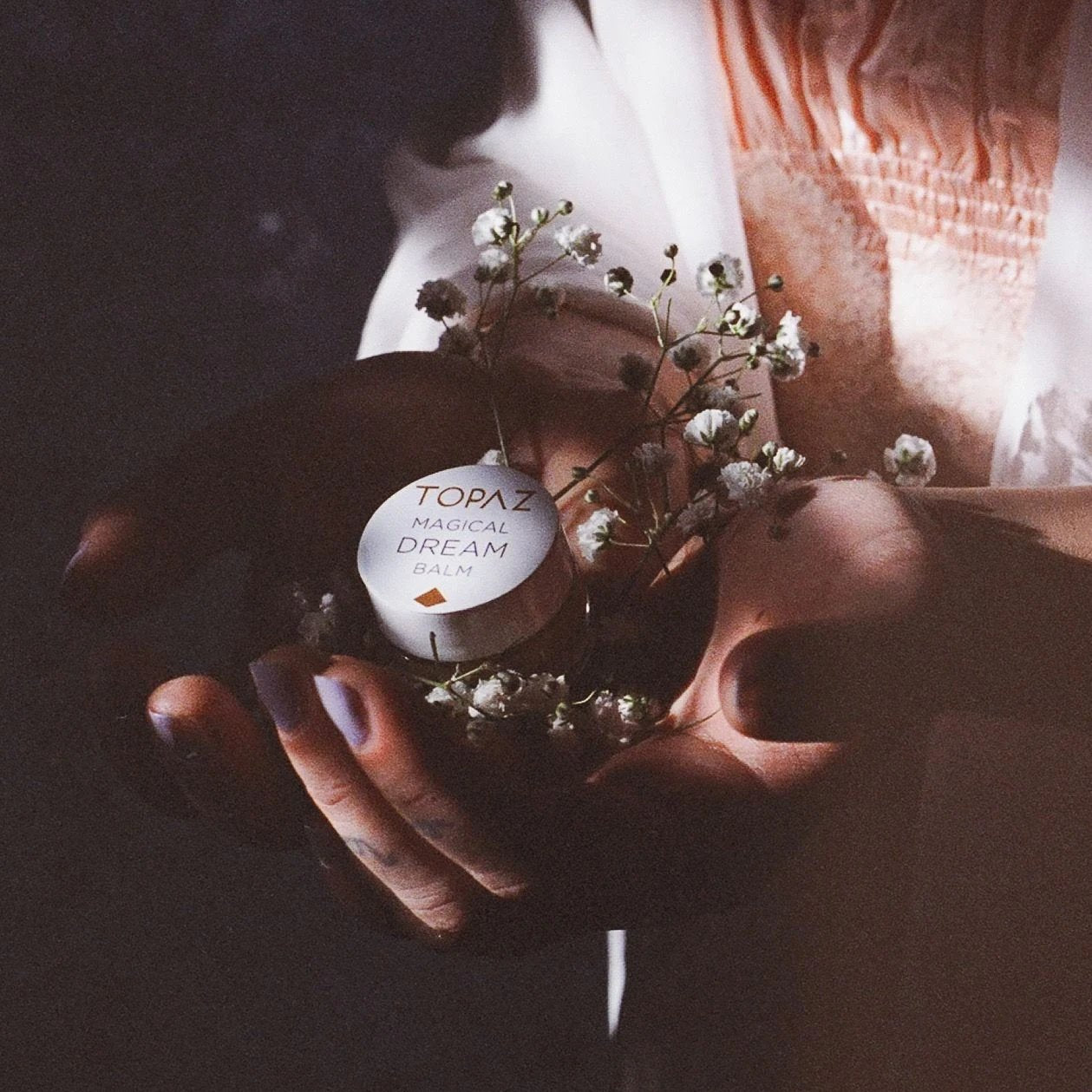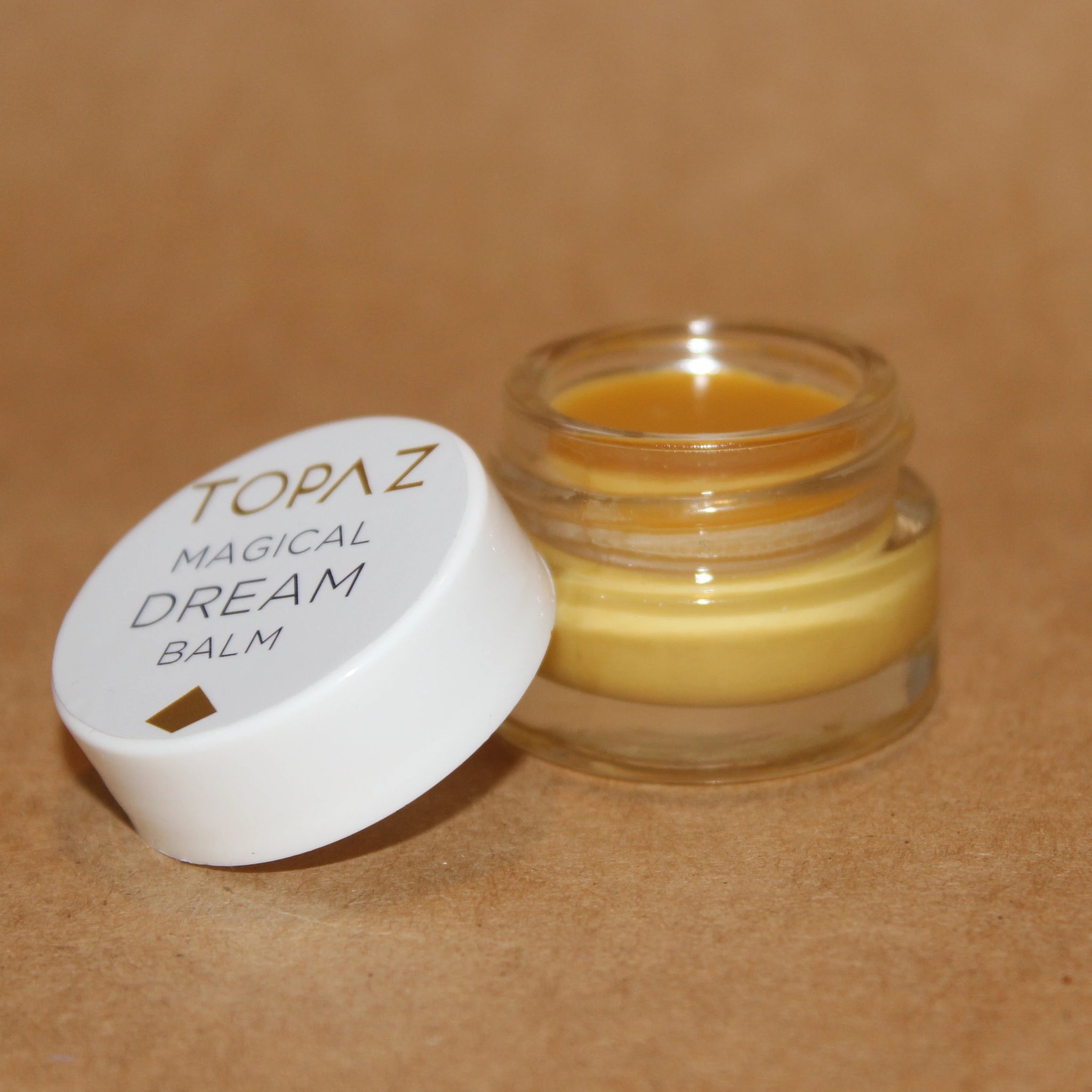 Magical Dream Balm
Dreamy infusion of Jasmine, Chamomile, Mugwort, Lavender and other plants known to bring sweet dreams, deep sleep and calm.
To this magical blend we add pure botanical scents of Rose, Jasmine and other essential oils known to help calm and soothe for enchanted restful sleep and dreams.

Useful in stressful meetings, carpool, or anywhere your nerves get jangled.

Can help to relieve anxiety in children, reduce nightmares and help deepen meditation.
It also smells like absolute heaven! So use as a solid perfume and feel the calm settle upon you.
Totally Natural
Totally Magic
Formerly Temple Balm
.25 oz glass jar