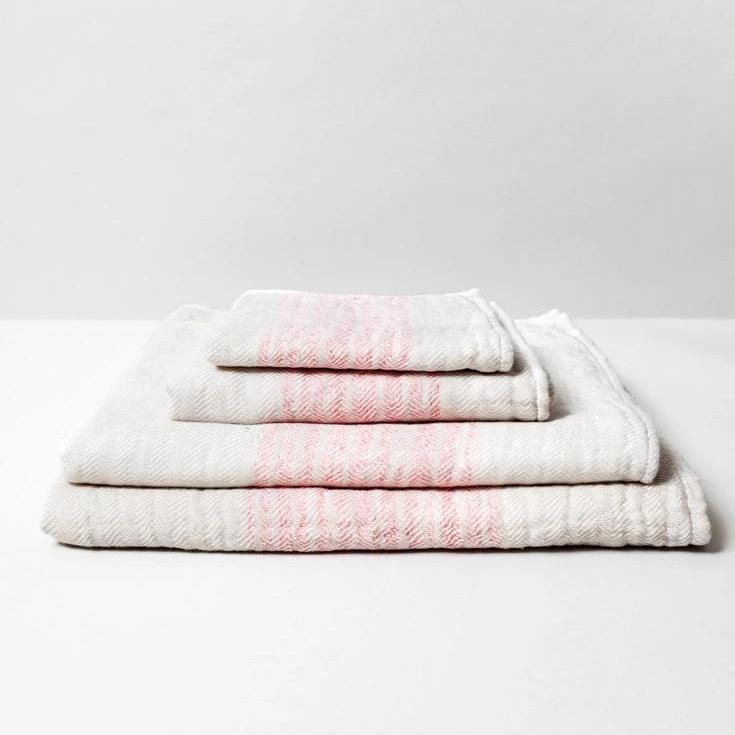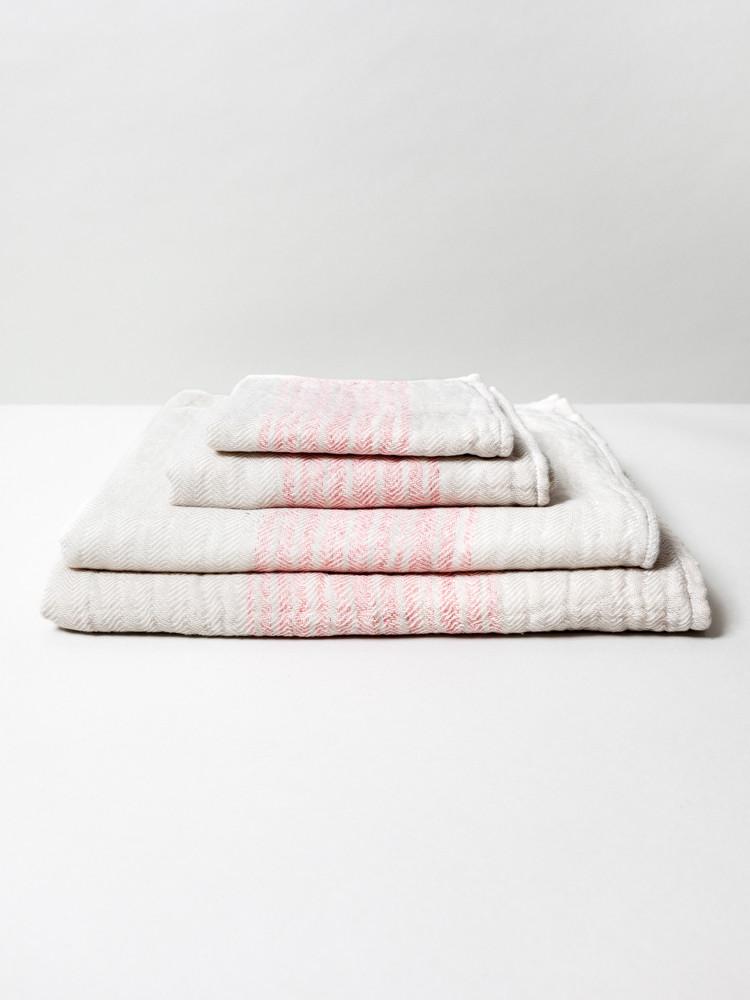 Kontex Organic Cotton Washcloth
Kontex products are carefully washed with large quantities of fresh spring water from the melted snow of Mt. Ishizuchi, ensuring every thread is free from impurities.
A woven towel featuring a simple stripe detail against a beige chevron background. 50% organic cotton.
The beautiful Flax Line collection was designed and created with an artisan's touch. Each towel features two sides stitched together: a smooth woven front and an organic cotton terry pile back. The compact design makes these towels highly absorbent, quick-drying, and luxuriously comfortable for travel or daily use. With a classic linen stripe detail and a subtle chevron background, this bestselling collection effortlessly blends elegance and function.

Materials:  Gauze Cotton (front), 100% Organic Cotton Terry Pile (back).
Care: Machine-wash with cold water and mild detergent. Avoid bleach or fabric softeners. Hang or tumble dry on low. 
Imabari, Japan
13¼" x 13¼"
Since 1934, Kontex has been crafting high-quality towels in Imabari, Japan. The secret to Kontex' softness is in the manufacturing process. Each towel is made from fine, garment quality thread that's loosely twisted for the highest level of softness. Such threads would break on modern weaving machines, thus Kontex towels are gently woven on traditional, low-speed machines to maintain the integrity of the thread and achieve a level of softness that modern machines cannot produce.
Because towels contact the skin, we find it imperative that no substances which could affect the body remain on the surface of the towel.