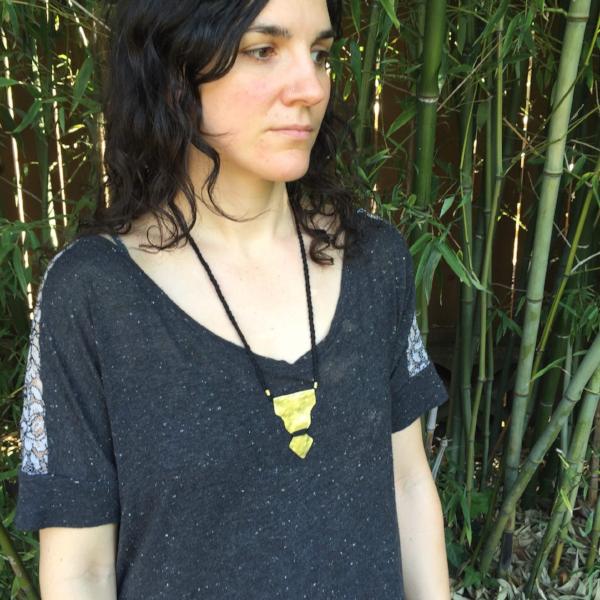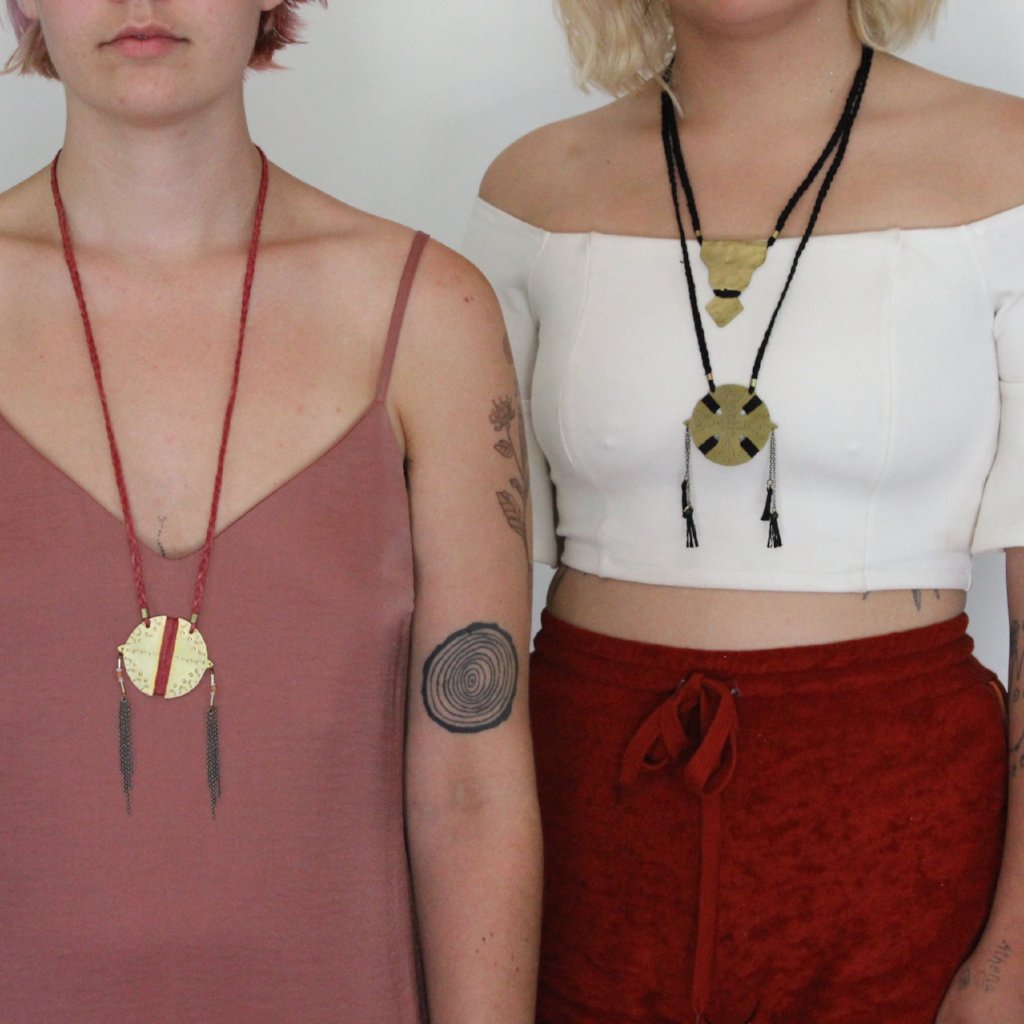 Dosso Necklace
Lunasol Dosso Necklace is hand stamped & oxidized brass pendant on hand dyed black linen cord.   
Necklace is adjustable up to 30" long.
Handmade in Portland, Oregon
About the artist:
Born and raised in the Midwest, Lindsey found her love of jewelry making by accident. Having received her BFA in Textile Design, she was working for a local boutique designing clothing when they began offering beading classes.  She enrolled and soon found herself teaching and creating private label jewelry for the store. Over the years, Lindsey's work has evolved from simple beading to metalsmith work to happily combining her two favorite mediums; textiles and metal.  All jewelry is made by hand in her Portland, Oregon studio.