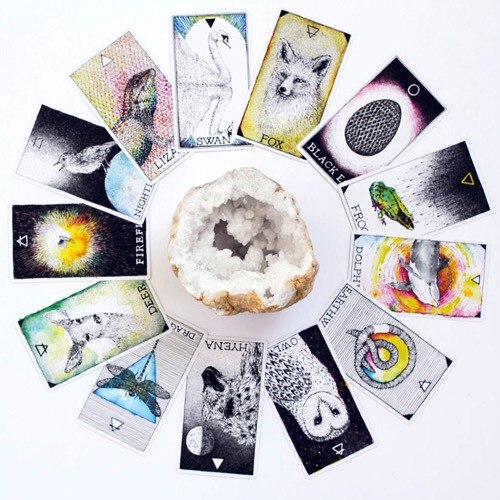 the wild unknown Animal Spirit Deck 2016 edition
This is the original deck printed in 2016.
Animal Spirit Deck: 63 vibrant, heavy-stock cards filled with powerful animal archetypes and creatures grounded in the natural world. The deck can be used alone for finding insight into relationships, personalities, behaviors, and tendencies, or used alongside The Wild Unknown Tarot to add an additional layer of depth to readings. Each deck includes a fold-out poster and comes housed in a sturdy iridescent box with grey lifting ribbon.
By Kim Kranz