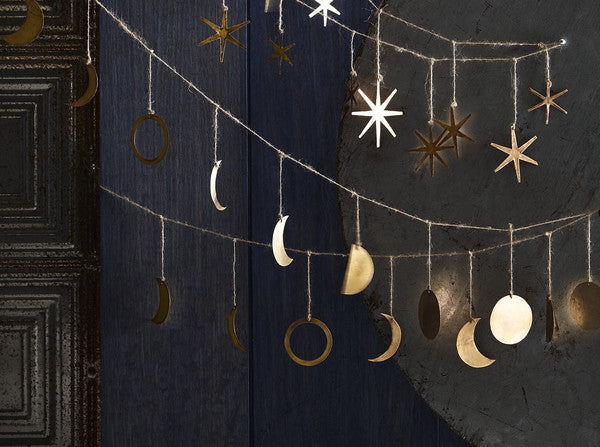 Phases of the Moon Garland in Gold
Phases of the Moon Garland
Bring the energies of the cycling Moon into your home as a reminder that everything is a phase and you're moving through them just fine.
It's Just a Phase.  -The Moon
The garland is 75" long on jute with looped ends.
The brass moons are about an inch and a quarter by two and a half.