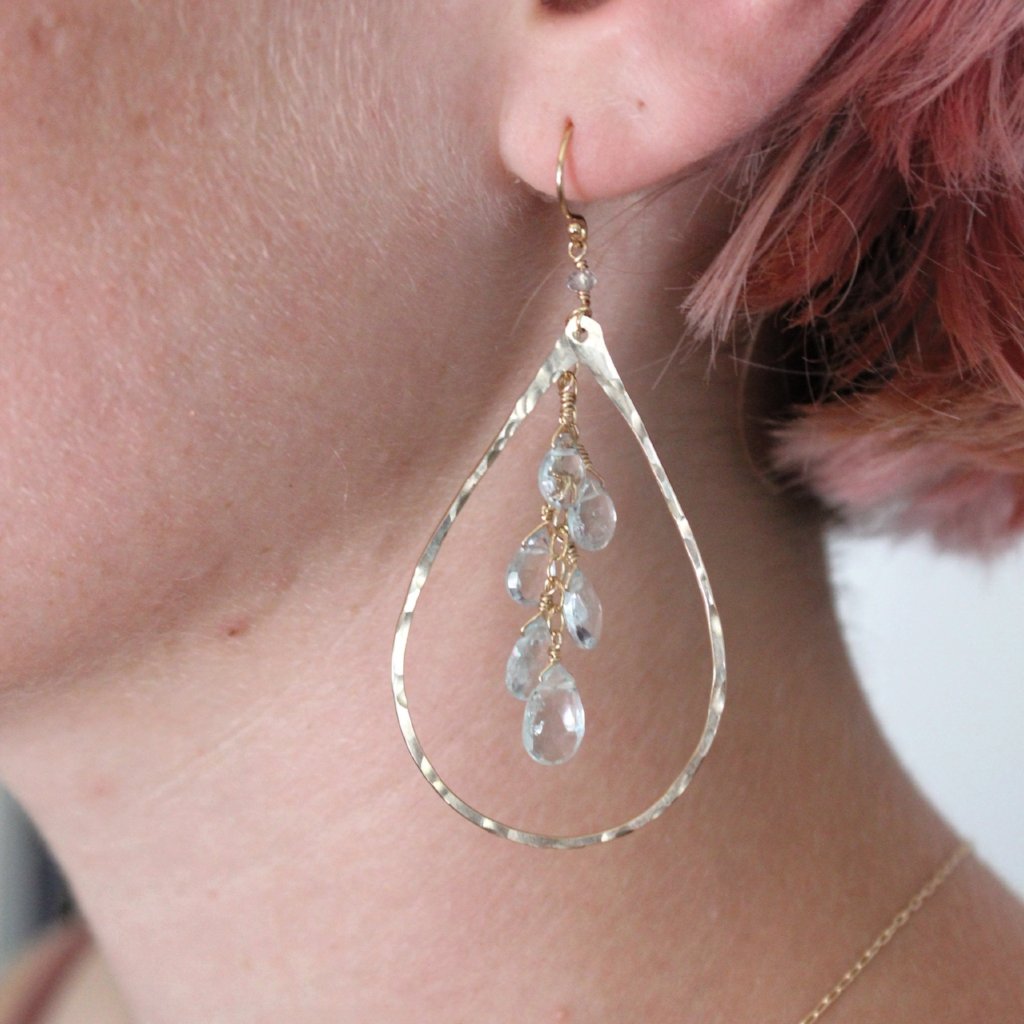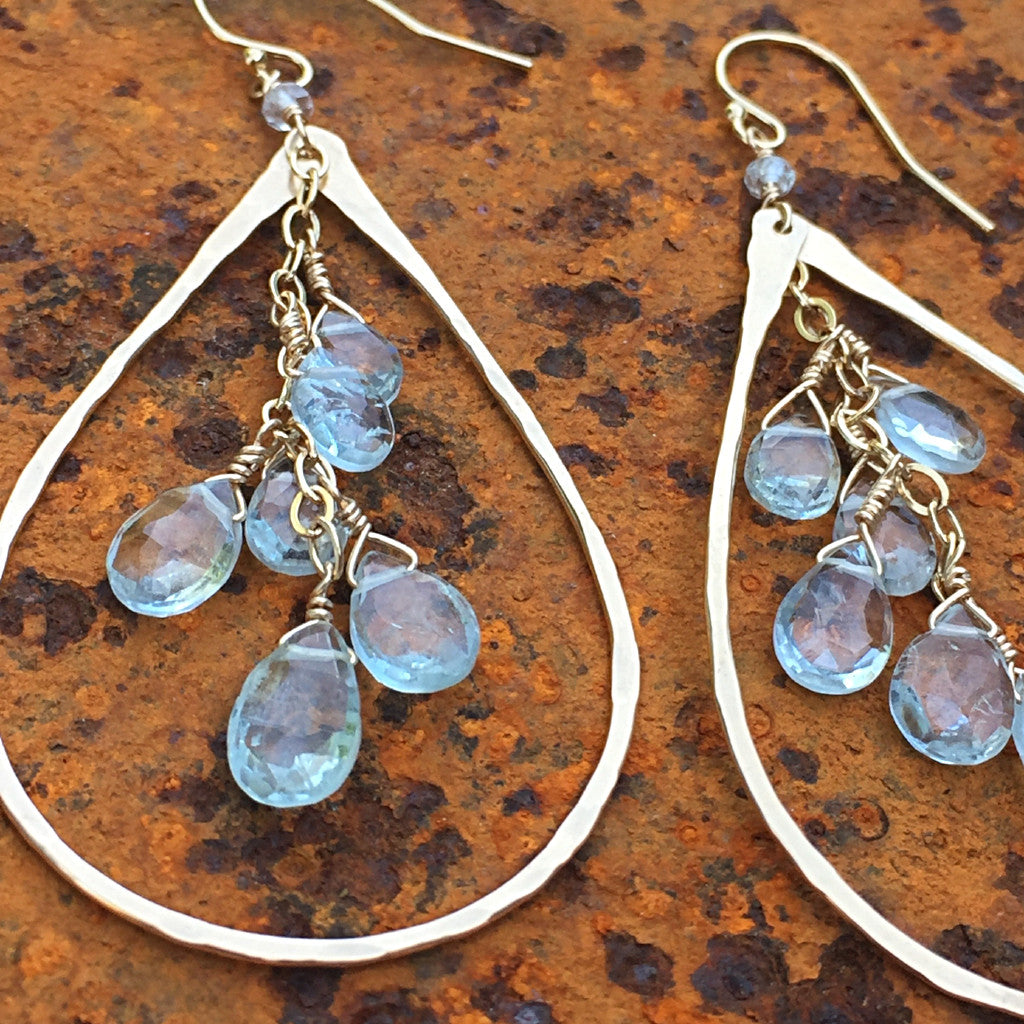 Aquamarine Earrings
Hand formed Teardrop hoop with fine Aquamarine Gemstones hanging within.
6 large stones, accented with one tiny one at the top
Overall length 2 5/8 inches
March Birthstone
Aquamarine evokes the purity of crystalline waters, and the exhilaration and relaxation of the sea. It is calming, soothing, and cleansing, and inspires truth, trust and letting go. In ancient lore, Aquamarine was believed to be the treasure of mermaids, and was used by sailors as a talisman of good luck, fearlessness and protection. It was also considered a stone of eternal youth and happiness.