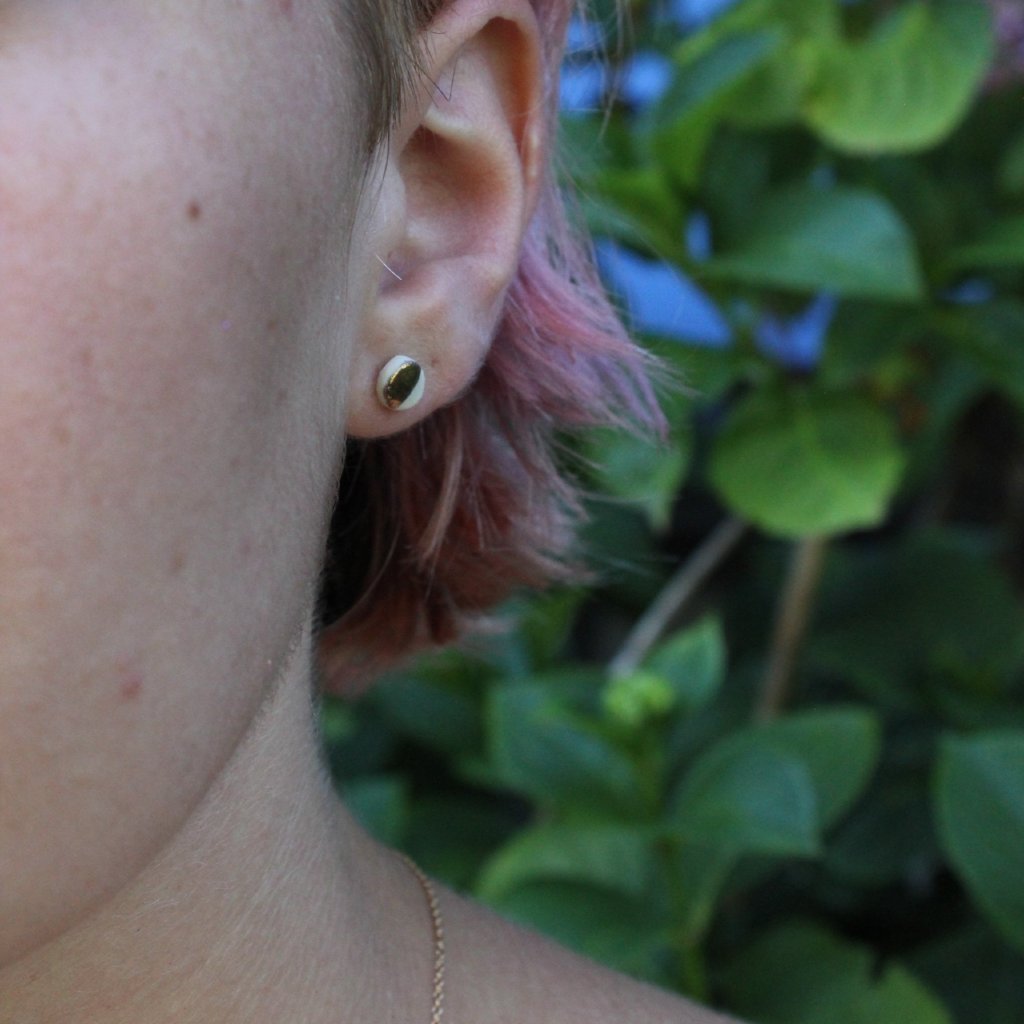 Zoe Comings Porcelain Post Earrings
The pebble stud earring is Zoe Comings take on the classic pearl. 
Modern & elegant in classic white, hand painted with gold glaze.
handmade porcelain, glaze, gold, 14k gold fill posts
in 3 sizes
the model is wearing the small posts
small: approximately 1/4"
medium: approximately 3/8" -
large: approximately1/2"

state your preference during checkout