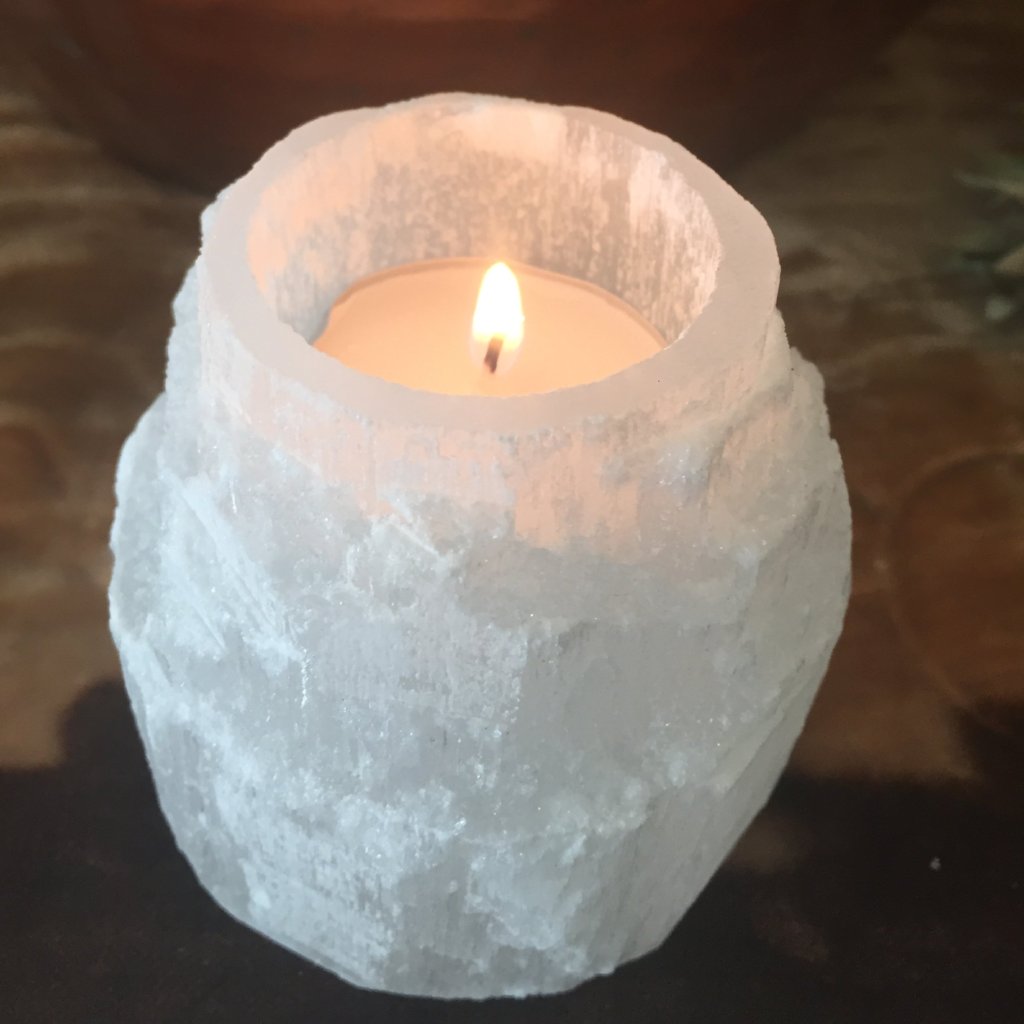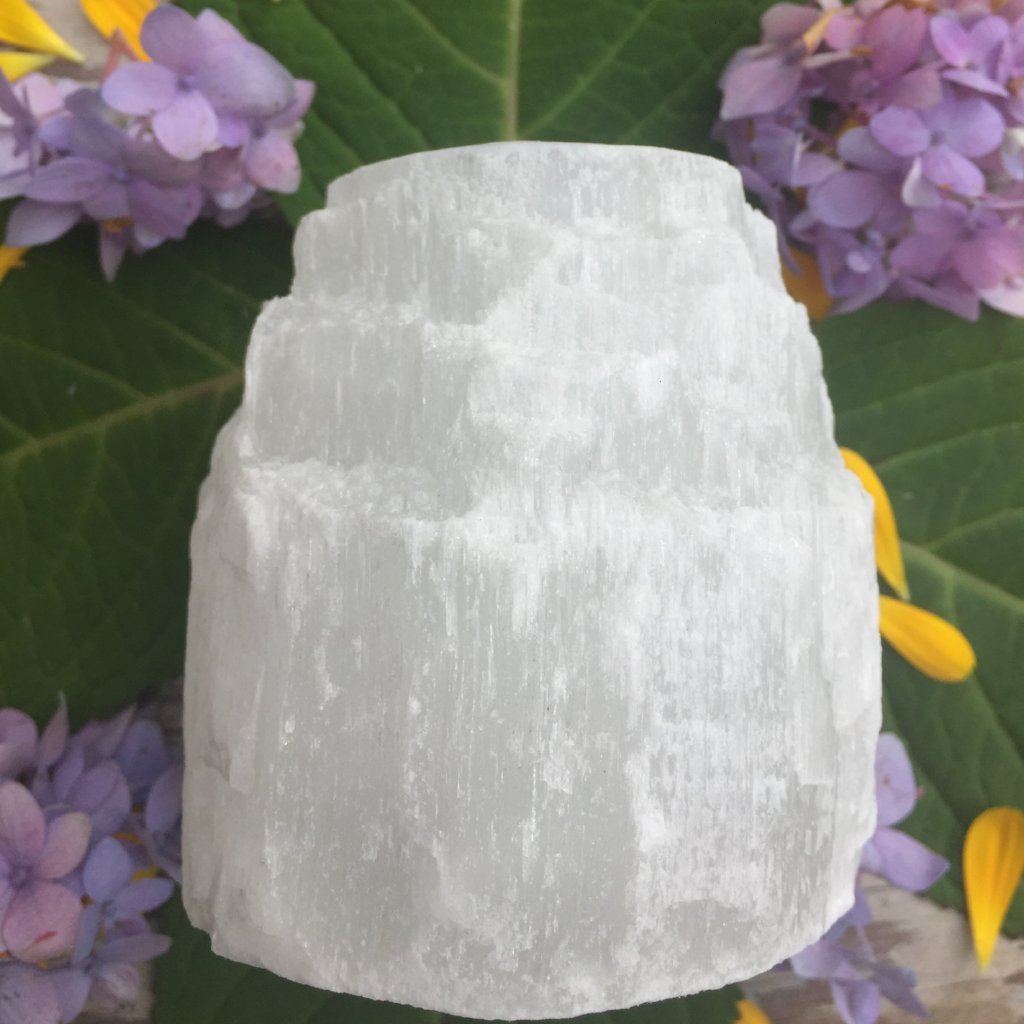 Selenite Candle Holder
Selenite is known to be a stone of beauty, clarity, purification and reflection.
It can quickly unblock stuck emotions and patterns, purify spaces and help you get back on track.
This is a great addition to healing rituals, whether adding to your altar, bathroom counter or your meditation space.
Selenite translates from ancient Greek to moonstone or stone of the moon, from selēnē (Moon).
The ancients had a belief that certain transparent crystals waxed and waned with the moon.
Tealights and votives fit nicely in these. You can also try the battery operated candles if you like.
Keep in mind, Selenite is soluable in water, so keep in a dry place. Someone once gave me a selenite wand which I put in my garden, only to find out later that it would dissolve.